New Jersey Leads COVID-19 Vaccination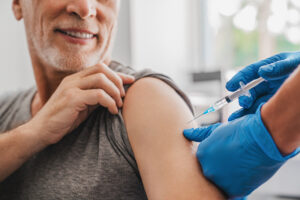 Our state currently has one of the highest rates of public vaccination in the nation. This is a hopeful sign of progress that moves us closer to the goal of returning to pre-pandemic life. At Scerbo Physical Therapy and Sports Rehabilitation, we hope that all our patients are or will soon be fully vaccinated to protect themselves and others from Covid-19 infection.
Here at our Edgewater facility, we continue to exercise prudent measures to help our patients and staff remain Covid-free.